An Evening with Treble Winners
See Manchester United's 1998-99 'Treble Winners' - Andy Cole, Denis Irwin & David May in open conversation with Alan Keegan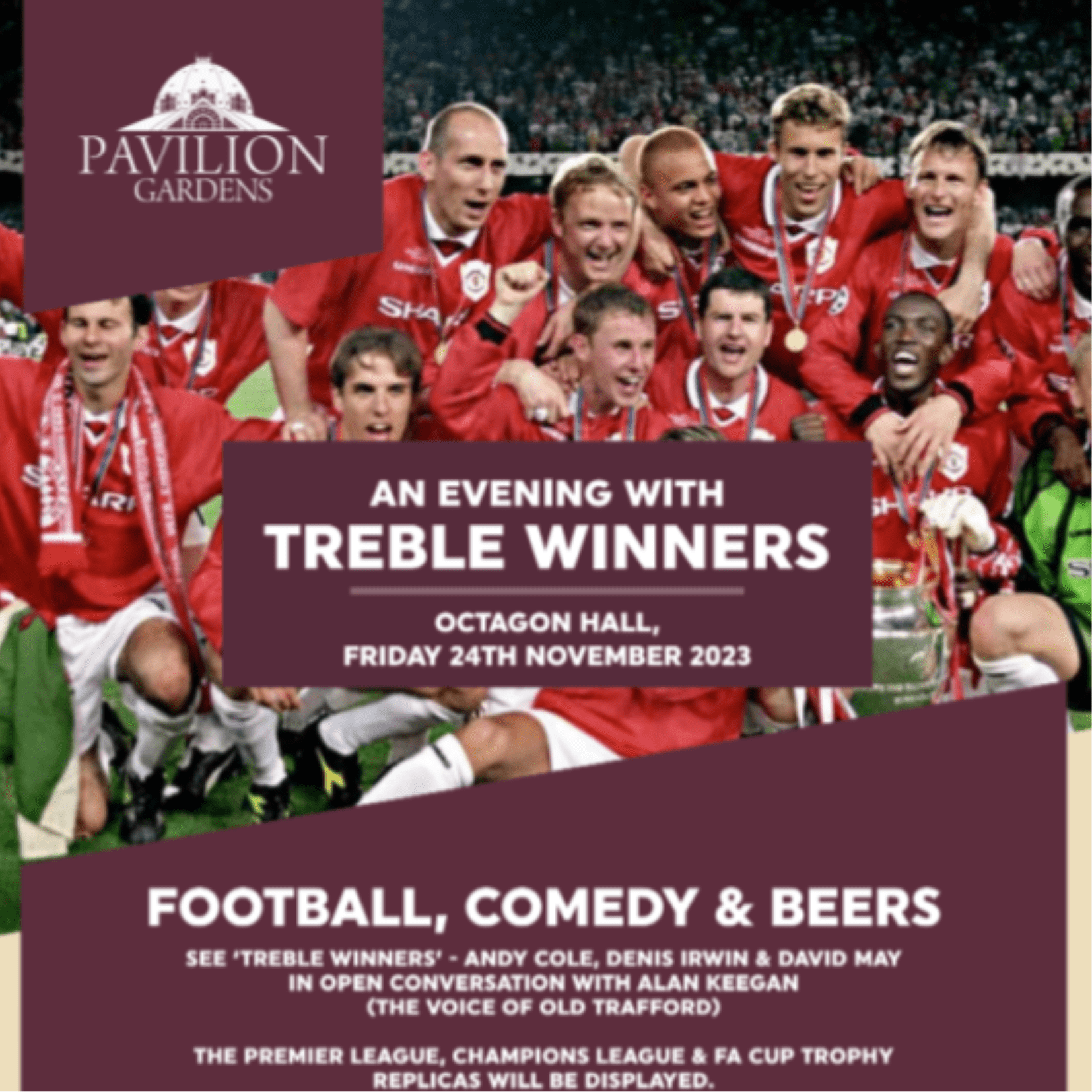 An Evening with Treble Winners
Pavilion Gardens, Octagon Hall
Friday 24th November 2023
Football, comedy & beers!
See Manchester United's 1998-99 'Treble Winners' – Andy Cole, Denis Irwin & David May in open conversation with Alan Keegan (The Voice of Old Trafford)
The Premier League, Champions League & FA Cup trophy replicas will be displayed.
Ticket Options:
VIP Tickets £65 per person: Includes Pie & Peas meal, meet & greet, plus photo opportunity. 6PM arrival.
General Tickets £40 per person: Seat only ticket. 7:30PM arrival.