Emergency Services Family Fun Day
Supported by all the blue light emergency services, the day is full of action and excitement! FREE ENTRY, 10am - 4pm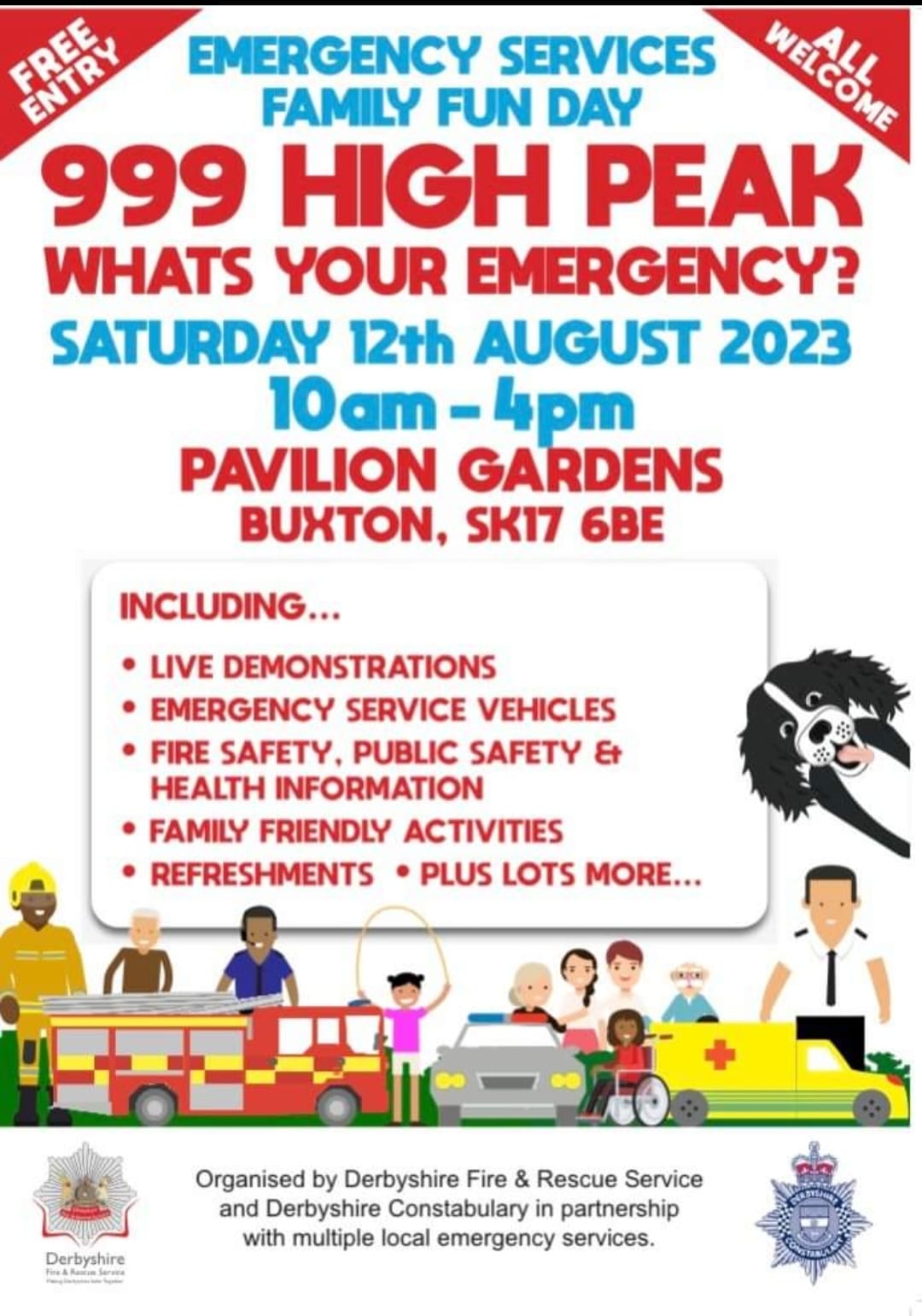 999 High Peak what's your emergency?
It doesn't matter how old or young you are this day has something for everyone – and its FREE! Supported by all the blue light emergency services, the day is full of action and excitement!
Come and meet your local emergency services and get hands on with live demonstrations.
Live demonstrations planned throughout the day!
There are over 2 million people serving in the NHS and emergency services.
Many of which are volunteers which work for 999 charities which rely on the generosity of volunteers and donations.
We want to say a HUGE thankyou to all those who volunteer their time to helping others some of those 999 volunteer heroes will be the event!
WHEN: Saturday 12th of August 2023
WHERE: Pavilion Gardens, Buxton 10am until 4pm (10-11am is our quiet hour, no lights, no sirens).
Join us for a day of family fun and the chance to meet your local emergency services. There will be Live demonstrations carried out by crews and a variety or service vehicles to see!
You may even be able to get hands on with some specialist equipment! This day is fun for all ages. We can't wait to see you there!